---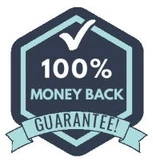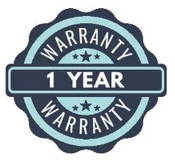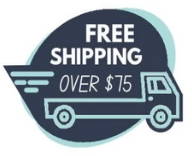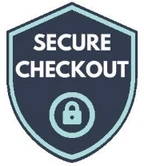 ---
Personalize Your St. Michael Pendant
Give the gift of an engraved Saint Michael necklace
Police and Law Enforcement Saint Michael Pendants
Thank you
for protecting
our communities

Police and Law Enforcement St. Michael Pendants
| | |
| --- | --- |
| | |
| | |
| | |
| | |
| | |
U.S. Military St. Michael Pendants
| | |
| --- | --- |
| | |
| | |
| | |
| | |
---
St. Michael the Archangel, defend us in battle, be our protection against the wickedness and snares of the devil.
---
U.S. Military Saint Michael Pendants
| | | |
| --- | --- | --- |
| | | |
| | | |
| | | |
St. Michael the Archangel, defend us in battle, be our protection against the wickedness and snares of the devil. May God rebuke him we humbly pray; and do thou, O Prince of the Heavenly host, by the power of God, cast into hell Satan and all the evil spirits who prowl about the world seeking the ruin of souls. Amen.
Prayer Cards with St. Michael Pendants
About Our St. Michael Pendant Necklaces
---
At Saint-Mike.org we take immense pride in offering pendant necklaces that derive from our name sake, Archangel Michael. Saint Michael is the ultimate warrior, protecting us from the wickedness and snares of the devil. He is the patron saint of police officers and soldiers, and we are pleased to offer a large selection of police pendants and military medallions alike. The symbol of St. Michael the Archangel is depicted on most of our pendant necklaces with his foot on a dragons neck, which represents him taming the devil. As the leader of the Army of God, his warrior persona is displayed through his coat of arms, a shield and sword, with his majestic wings displayed elegantly throughout.
We offer personalized pendants on select pieces, each are denoted with 'engravable' text on the main product image, with more details in the description. We can personalize up to 3 lines of text on the backs of each medal, with each line containing up to 13 characters including spaces. There are two options for text type, block style and script style.
We offer pendants in the form of three metals: sterling silver, gold over sterling silver, and pewter. All of our sterling silver medals are comprised of 92.5% silver, offering a high-quality sophisticated and timeless jewelry piece. Copper makes up the remaining alloy, giving the medallion maximum durability without affecting its stunning tone. All of our sterling silver pieces come on rhodium plated brass chains, with lengths of either 18" or 24". The rhodium is corrosion-resistant and reflects up to 80% of light, giving each necklace chain a remarkable sheen and luster that will catch the eye of anyone nearby.
Our gold over sterling silver St. Michael pendants provide the gorgeous look of gold jewelry at a fraction of the price of solid gold. Sometimes referred to as 'vermeil', these gold medals have a shiny appearance and glisten in direct light. Each gold Saint Michael pendant comes with a gold plated brass chain, with lengths of either 18" or 24".
We take special pride in being able to offer police pendants in all shapes, sizes and materials. We can't think of a better gift to give our law enforcement officers than a personalized St. Michael necklace with an engravable message transcribed on the back. Our personal favorites are the sterling silver police badges, the sterling silver blue epoxy police shields, and the gold over sterling police badges. Police officers can also remove the pendant from the chain necklace, leaving themselves with a keepsake coin to carry in their pocket and a reminder that Michael the Archangel is always protecting them in the line of duty.
Our Saint Michael police prayer cards with pendant necklaces are also a great item to gift our loved law enforcement officers. Most of these pendants are made of pewter and have a silvertone chain. Also for police officers we have St. Michael police cruiser visor clips to attach to the police cruisers visor, so the officer never has to worry about forgetting his pendant while on shift.
"St. Michael, Heaven's glorious Commissioner of Police, who once so neatly and successfully cleared God's premises of all its undesirables, look with kindly and professional eye on your earthly force. Give us cool heads, stout hearts, hard punches, and uncanny flair for investigation and wise judgement. Make us the terror of burglars, the friend of children and law-abiding citizens, kind to strangers, polite to bores, strict with law-breakers and impervious to temptations. You know, St. Michael from your own experiences with the devil that the policeman's lot on earth is now always a happy one; but your sense of duty that so pleased God, your hard knocks that so surprised the devil, and your angelic self-control give us inspiration. And when we lay down our night sticks, enroll us in your Heavenly Force, where we will be as proud to guard the throne of God as we have been to guard the city of men. Amen."
Shop Popular St. Michael Collections
---
| | | | |
| --- | --- | --- | --- |
| | | | |
| | | | |
Popular St. Michael Collections
---
SIGN UP FOR OUR NEWSLETTER
Enter your email and receive 10% off your first order. We promise to only send good stuff!